TUESDAY BEAVER COLONY

THURSDAY
BEAVER COLONY
---
Latest news from 2nd Onchan Beaver Scouts:

---
At 2nd Onchan we have two Beaver Scout Colonies and they are open to boys & girls between the ages of 6 to 8.
Colony Meetings at 2nd Onchan usually last one hour, are held weekly and do not run through the School Holidays.
Both our Colonies are active and activities are held at weekends in addition to the weekly meetings. Members are encouraged to take part in these activities.
As a uniformed organisation, all members are expected to wear uniform. Details of the Beaver Scout Uniform can be found here.
Each member pays a Subscription Fee at the beginning of each term (after the Christmas School Break, after the Easter School Break and after the Summer School Break).
Click here to find out what we ask of our members.
New Members to the Colonies are admitted, subject to places being available, under the following criteria:
Boys & girls who move into the area who are already members of the Scout Association.

Boys & girls whose parents are Leaders/Helpers in the Scout Group, or whose parents take an active role on the Group Executive Committee.

Younger brothers or sisters of Beavers, Cubs or Scouts.

Any other boys & girls of the appropriate age, in order of date of their entry to the waiting list and that they live within the Group's catchment area of the Onchan District or that they attend either Ashley Hill or Onchan Primary Schools.
Please note:
There is currently a waiting list to join our Beaver Colonies. If your child would like to be added to the waiting list please fill out this Form. Going on the waiting list however does not guarantee a place will become available.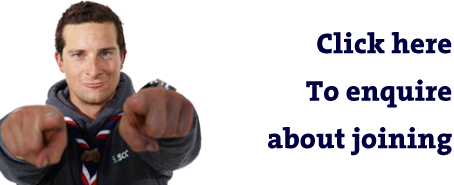 Parents are reminded that all the Leaders at 2nd Onchan are unpaid volunteers and are giving their time freely. Without them there would be no Scout Group in Onchan.
---
Beaver Colonies on Facebook:
---
Links: