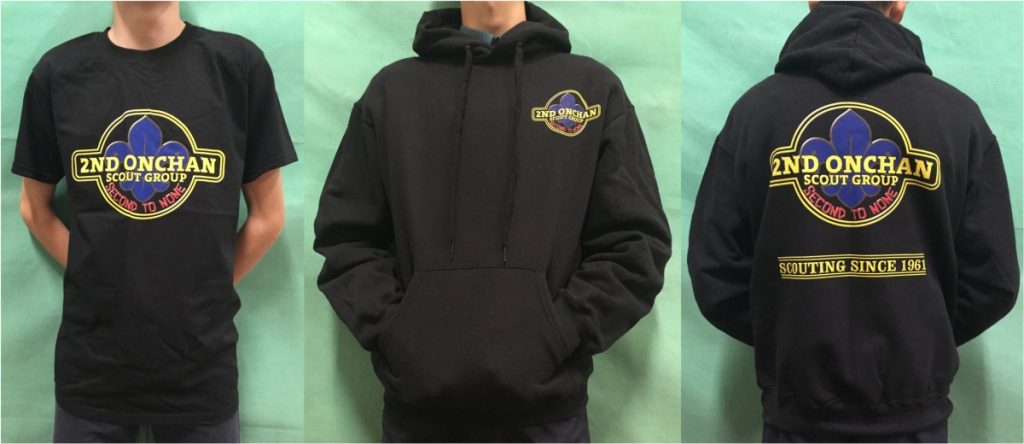 A new clothing range for members of 2nd Onchan Scout Group is now available. This isn't uniform, but is intended for use as activity wear, during camps, hikes and other activities and we have both T-Shirts and Hoodies available. The garments are digitally printed in full colour, the T-Shirts on the front and the Hoodies front and back. All feature our 'Second to None' slogan. A T-Shirt is on display in the Scout Hall for you to view.
As we do not keep stock, we will place two orders per year with the manufacturers, so make sure you don't miss the order deadline. Please ensure that your order is placed by no later than the 31. May or the 31. October. Delivery to you should be about three weeks from the order deadline.
Orders and payment should be sent to the address pn the form or dropped into the Scout Hall Order Box which can be found in the Cloaks Area.
Sizes – Children: 5-6, 7-8, 9-11, 12-13, 14-15.        Adults: S, M, L, XL, 2XL, 3XL, 4XL.
 Please ensure you order the correct size as we do not keep stock, so exchanges can't be made.