2nd Onchan is the largest Scout Group on the Isle of Man. We are located in the village of Onchan, with a youth membership of around 150 and about 20 warranted Leaders. All Adults working in the Group are volunteers and give their time freely.
The Group consists of three sections: Beaver Scouts for boys and girls aged 6 to 8 years; Cub Scouts for boys and girls aged 8 to 10½ years and Scouts for boys & girls aged 10½ to 14½ years.
For young men and women from 14 to 18, the Onchan District Explorer Scout Unit meet weekly at our Headquarters. The Unit is not part of the Group, as they serve the district, they are however partnered to 2nd Onchan, which allows them to meet in our headquarters and make use of our equipment. Many members of the Explorer Scout Unit volunteers in our Beaver, Cub and Scout sections as Young Leaders.
2nd Onchan has its own Scout Headquarters on School Road which, in 2002, was greatly expanded. The building is used most weeknights for Section Meetings, but is available for hire at other times.
The Leaders are supported by the Group Executive, which is made up of a Chairman, Secretary, Treasurer, Uniformed Scouters and Lay Members. The Executive help to raise funds towards the running of the Scout Group and also look after the maintenance of the Scout Headquarters and the hiring of the hall.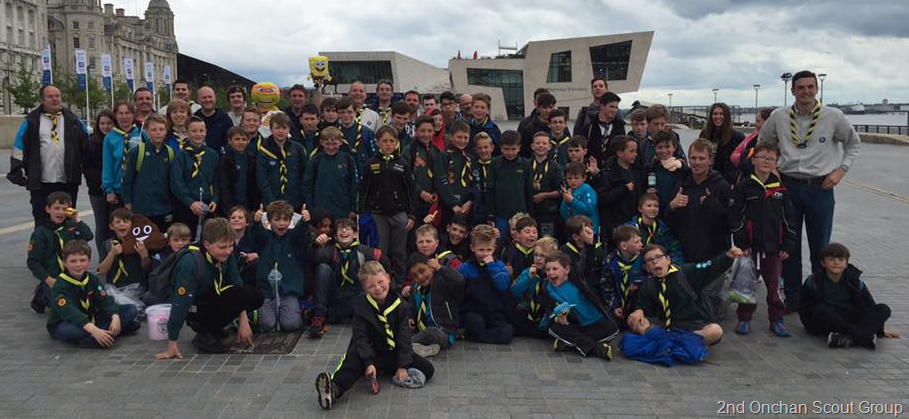 Our Team
Our current Group Scout Leader is Alex Armstrong, he has overall responsibility for the running of 2nd Onchan. Alex has been involved in Scouting since aged 6 when he joined Beavers. Moving through the sections, at 18 Alex became an Assistant Cub Scout Leader with 2nd Onchan before being Cub Scout Leader of Manannan Cub Pack – a role he continues. Alex also sits on the Island Executive Committee, is responsible for the Control Tower operations at the TT Scoreboards and led the Isle of Man contingent to the World Scout Jamboree in North America in 2019. Alex was appointed GSL in late 2019. Outside of Scouting, Alex is a local Advocate.
Our Assistant Group Scout Leader is Steve White
Our Beaver Scout Leaders are Jane Rumney (Tuesday) and Jackie Russell (Thursday)
Our Cub Scout Leaders are Alex Armstrong (Manannan) and Rob Craine (Snaefell)
Our Scout Leaders are Stephen Chadwick (Viper Troop) and we currently have a vacancy for our Phoenix Troop. Could you help us?
In addition to our Section Leaders, we have roughly 20 Assistant Section Leaders, Section Assistants and Group Helpers. Our Executive Committee consists of Robin Turton (Chairman), Verona Addy (Secretary) and Stephen Edwards (Treasurer). The Executive are supported by a number of additional volunteer parents.
Interested in joining us? Find out more information here.