SUNDAY 21 JANUARY 2018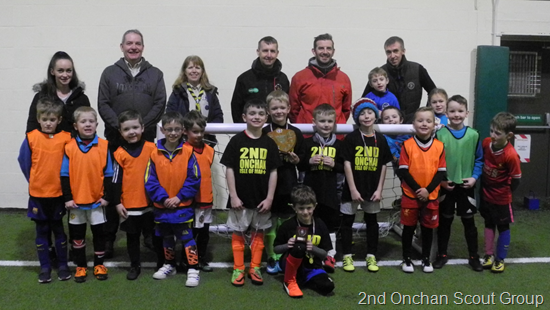 There was no better way to spend a wet January afternoon than watching Onchan Thursday Beavers storm to victory in the Island Beaver Five a Side Football Competition!!
Well done Thursday Bulls the Winners for the 4th year running, and our two other teams Goblins and Ravens!
It's always a Thursday Beaver Colony effort – and we were all winners on the day!! Thanks to everyone – especially Rob, Dave, Darren, Bonnie and Michael for all your help, and all the parents who supported the afternoon, whether it was staying to watch or bringing the children along!
MANX DANCING – THURSDAY 25 JANUARY 2018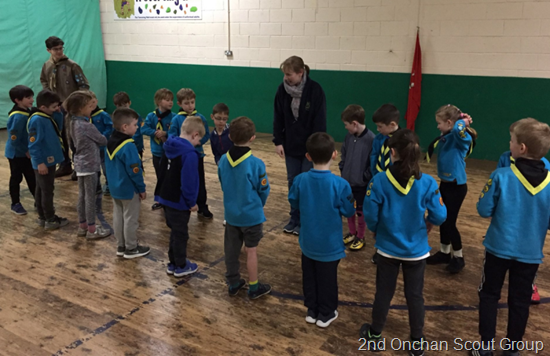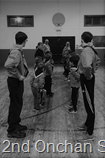 We had a fantastic night at Beavers learning Manx Dancing! Not only is Beavers an amazing opportunity to try and learn something new, it is also brilliant to see our talented parents (and Beavers) getting involved too! Well done everyone – great effort from you all, and some really good dancing!
Well done Joshua on a really wonderful solo performance and thank you to Joshua's mum – Rachel, for teaching everyone the dance, and Ida for the accompanying music! This is one of the reasons that being involved in Scouting is so worthwhile (as well as winning the Island Football and Sports Competitions)!!
ISLE OF MAN PARLIAMENT – THURSDAY 1 FEBRUARY 2018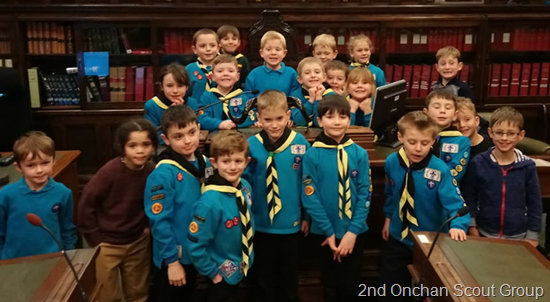 Thursday Beavers were very lucky to have a tour of the Isle of Man Parliament recently, organised and led by a dad (Andy) of one of our Beaver's (Sam). The Beavers, parents and siblings all had a look around the various chambers learning lots of facts and information about the building, and the various roles and traditions.
We were very fortunate to have the Onchan MHKs – Rob Callister and Julie Edge – join us on the tour, and they both talked to the Beavers about their roles and responsibilities. We were also lucky to meet Mr Speaker (MHK – Juan Watterson) who very kindly got out his dress robe.
The Beavers took part in voting on questions such as 'should school be banned?' – which had a 50/50 split, so wasn't passed and 'should match attacks be allowed in school?' – which was 16 in favour, 8 against!!
A very big thank you to our Beaver dads – Andy and Graeme – for organising the tour for us.