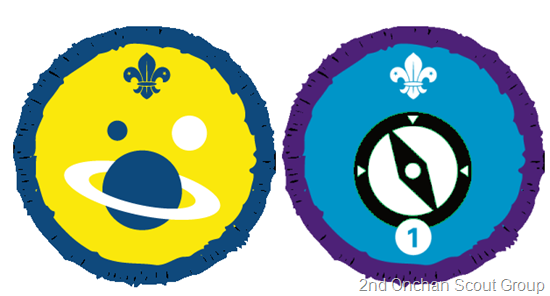 Over the last term Thursday Beavers (along with Rob – our Assistant Beaver Leader) have worked hard on their Space Activity Badge – some attending the Stargazing (cold) Nights in Onchan Park. We have awarded nearly 20 badges.
We have also introduced the Lodge Leader and Assistant Lodge Leader Labels to be worn on the right sleeve of their uniform. The responsibilities that go with these roles, work well towards the Teamwork Challenge Badge.
Lastly we have just finished a new badge for us at Thursday Beavers, the Navigator Staged Activity Badge (1) – again, thanks Rob. We have awarded about 10 badges and are just waiting on some final pieces of work to award the rest.