RNIB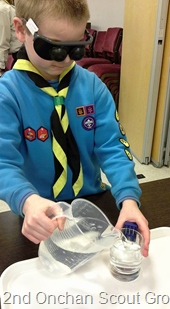 Another brilliant night at the Manx Blind Welfare Society. We delivered our stamps, definitely more than last time and all carefully sorted by the Clyne Family – thank you guys! What a lot of gadgets and pieces of equipment we had to play with?! There was even a game of chess going on……. Well done Beavers, all well behaved, lots of good questions too. Remember to keep a look out for the white sticks, and tell your family what the red marks on white sticks mean!
COMMUNICATORS BADGE
On their recent visit to the Post Office, the Beavers were given some postcards to send out. This was brilliant timing, as we had been working on our Communicators Badge. We thought it would be nice to send a card to our new UK Chief Commissioner – Tim Kidd, and we were delighted to receive a message back!
CHIEF SCOUT'S BRONZE AWARDS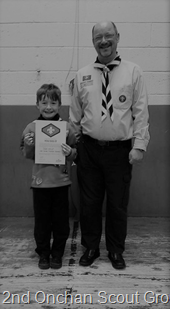 Very well done to CM and Sean for completing their CSBA. This is the highest Award to be gained at Beavers, and can be worn throughout Cubs. This Award is gained by getting all six of your Challenge Badges. It has taken CM and Sean nearly two years to achieve this, so really well done to you both.
CLIMBING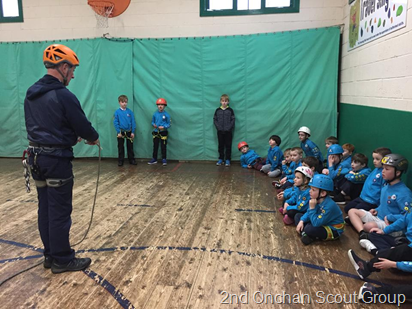 Thursday Beavers had a great night learning some of the skills, equipment and safety aspects of climbing. Our Island Commissioner – Guy Thompson joined us for the evening, and showed the Beavers how to fit harnesses, he explained the importance of safety helmets, and we also had a few practice scenario climbs -along the floor!!