INVESTITURES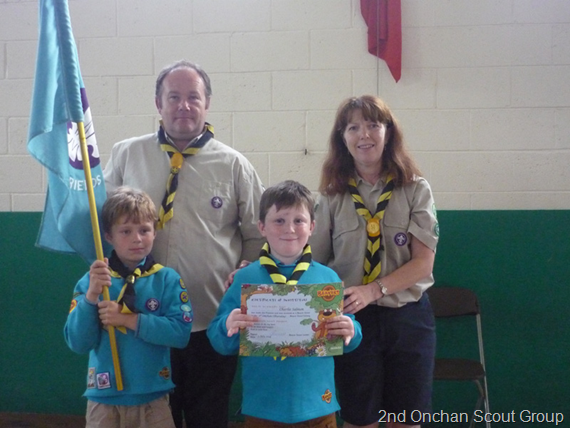 Charlie joined Thursday Beavers mid-way through the Summer Term, just before TT Week. He really enjoyed his first meeting and was ready to come back for more Scouting. At our last meeting we invested Charlie into the Thursday Beaver Colony. He received his Certificate, badges and scarf. Welcome Charlie – we hope you enjoy your time with Thursday Beavers and 2nd Onchan Scout Group.
HOBBIES, SPORTS & COLLECTOR ACTIVITY BADGES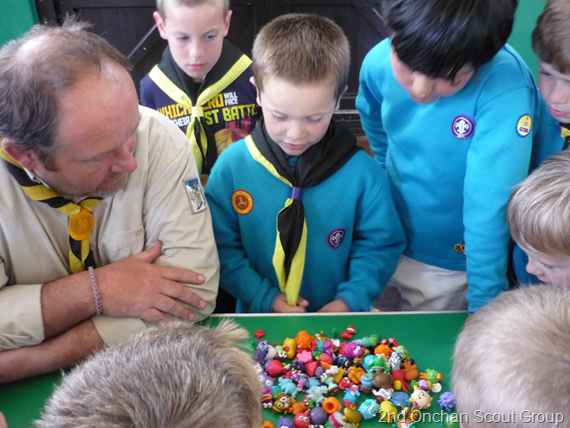 Thursday Beavers have been busy working on their Hobbies, Sports and Collector Activity Badges. They have brought along items to share with the Colony and to talk about their chosen subject. There are some similarities between the requirements for these Badges, so some of the Beavers were able to meet the criteria for both, and gain both Badges. We have heard about Moshi Monsters, Match Attax, Butterflies, Football, Dance, Gymnastic, Music, Tag Rugby, Rabbits, Musical Instruments, Fishing, TT Autographs, Electric Trial Biking and Musical Instruments. We have awarded 10 Hobbies Badges, 5 Collector Badges and 9 Sports Badges. Well Done Beavers.