POST OFFICE – SORTING OFFICE
A great visit to the Post Office – Sorting Office in the Springfield Valley Industrial Park. The Beavers were very excited to be shown round and learnt lots of new things about our letters and parcels, and how they get to sorted and eventually make their way to our letterboxes.
POLICE HQ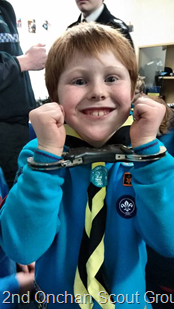 An exciting visit to the Police Headquarters this evening. The Beavers got to try on some of the hats and jackets, learnt about the radios, visited the cells, took fingerprints, tried handcuffs, and got the chance to look inside a police car and van. Thanks again to Rachel Kelly for organising this, and the Police Youth members for making us welcome.
INVESTITURES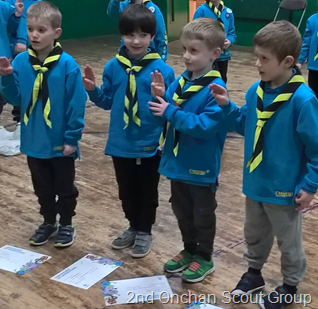 Investitures are one of the best things about Scouting – particularly with Beavers – it is the start of hopefully, a great adventure. Our four new Beavers were very excited and they recited their Promise perfectly! They were then presented with their 2nd Onchan scarf, badges & Investiture Certificate. So a warm welcome & congratulations to Ned, Sam S, Fynlo and Sam C, we hope you enjoy your time in Thursday Beavers!