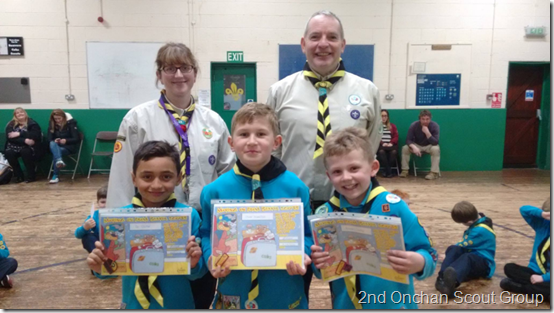 As we came to the end of another busy term, it was time to say goodbye to some of our older Beavers who were MOVING ON to CUBS. A small Ceremony was held for Rowan, Oliver and Bo. Rowan and Bo are joining Snaefell Pack (Wednesday) and Oliver is going to Manannan Pack (Monday). Rowan has completed 2 full years in Beavers and has been one of our most enthusiastic and giggly Beavers! Rowan was nominated for Most Enthusiastic Beaver in our Group Awards this year – a well deserved nomination. Oliver also bounded into Beavers, full of enthusiasm 18 months ago, and was also nominated for Most Enthusiastic Beaver in our Group Awards. He has grown into a helpful Beaver, setting a good example as a Lodge Leader. Bo has just completed a year at Beavers, and was nominated for the Best Beaver Award in our Group Awards. Bo has grown in confidence during his time at Beavers and sets a positive example to others with his good behaviour. It is always a sad time – these boys have come such a long way in Beavers, but it is also an exciting time as the Beavers continue their Scouting Adventure in Cubs.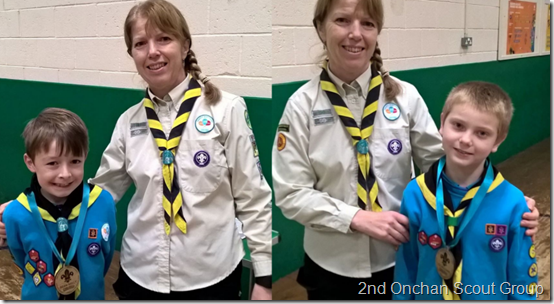 We also had the pleasure this month of presenting a new Award – the Beaver Leader's COMMENDATION MEDAL – to two of our Beavers. This is in recognition of the many positives these two young people have achieved during their time in Beavers. The Awards went to Joe and Sean. Joe – not only an enthusiastic and happy Beaver, but he decided to give up Beavers, shortly after his brother had moved on to Cubs. With a little bit of encouragement from Leaders and his parents, he came back and has just gone from strength to strength – and now he is a Lodge Leader. Good perseverance. Sean – another enthusiastic and happy Beaver. Always comes to meetings with a huge smile on his face. Sean has set an excellent example during Beaver Ceremonies week after week, and has just become Yellow Lodge Leader. An excellent role model. Well done both of you.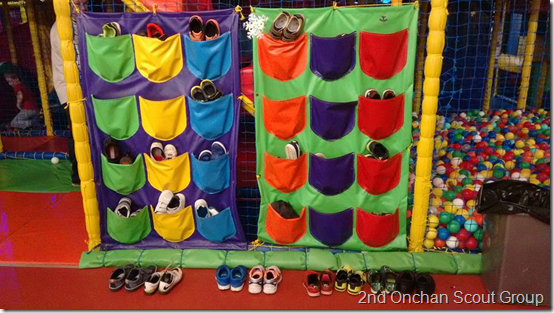 We finished the year with a joint CHRISTMAS PARTY with our friends at Tuesday Beavers!! A lovely evening, the Beaver all enjoyed themselves, as did the Leaders – and exceptionally tidy shoes – don't think I have ever seen that before, but Rob was in charge of shoes!!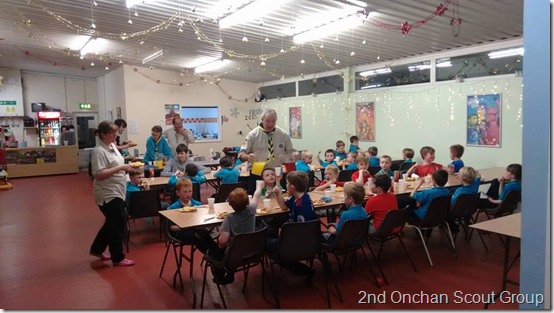 …….and a really LOVELY CARD to finish a really lovely year! Rob, Charlotte, Alex and I look forward to doing it all again in 2017!!