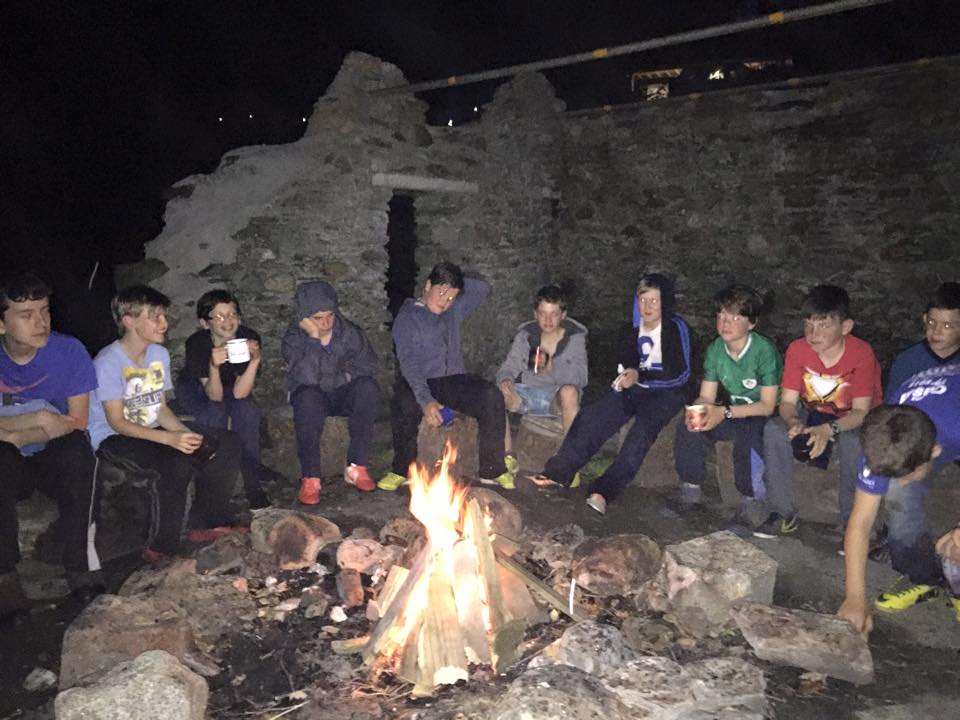 Scouts from Viper and Phoenix Troops and members of the Onchan District Explorer Scouts spent the weekend at the Scout Associations own Camp Site at Mullin-Ny-Carty (MNC), over the weekend of the 10. – 12. July 2015.
On arrival the Scouts et up camp, erecting their own hike tents and helping set up the cooking and eating areas, there was then a short briefing as to what the Scouts were to expect over the weekend. It was then off down Silverdale Glen for an hour of wide games before heading back to the camp site for supper and a camp fire. It started raining as soon as we got the fire going, so as it was starting to get late, the Scouts were pretty happy to head off to their tents.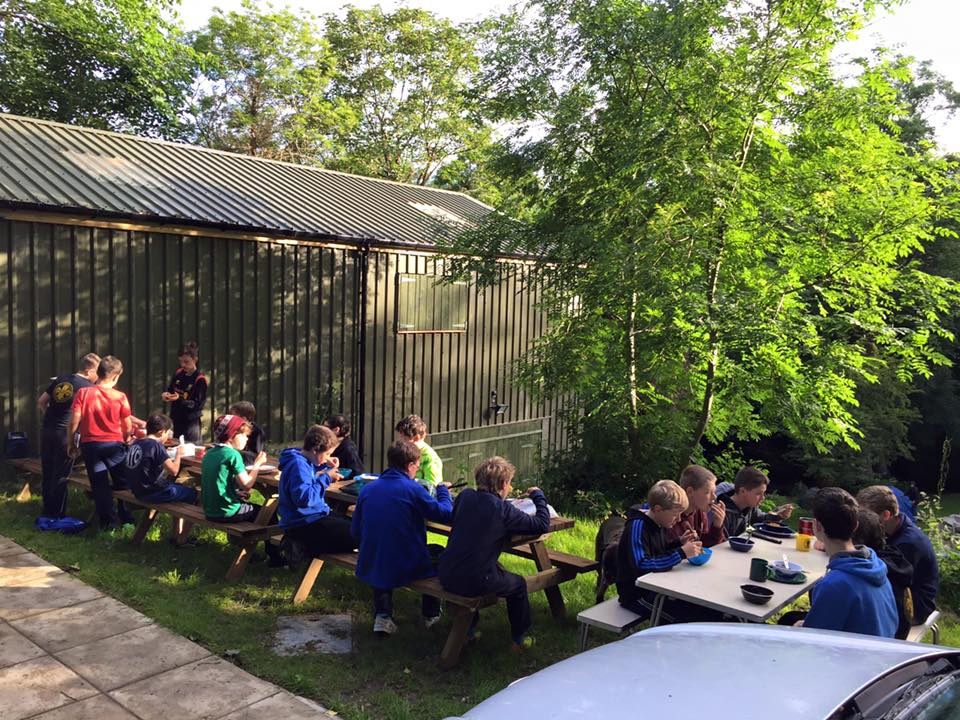 On Saturday morning, some Scouts were up pretty early, while others enjoyed a lie in until 07:30. After breakfast and our usual Tent and Kit Inspection and a bit of time for a game of Danish Long Ball, activities started with Abseiling and use of Axes and building Camp Fires, these were done in two groups with a change over after an hour. Lunch was a build yourself a sandwich, with pies, sausage rolls, cocktail sausages, crisps and chocolate biscuits filling everyone up. After lunch again in groups we did Backwoods Cooking including preparation and cooking of trout and a Scavenge Hunt around Silverdale Glen, which resulted in everyone 'winning' an ice cream.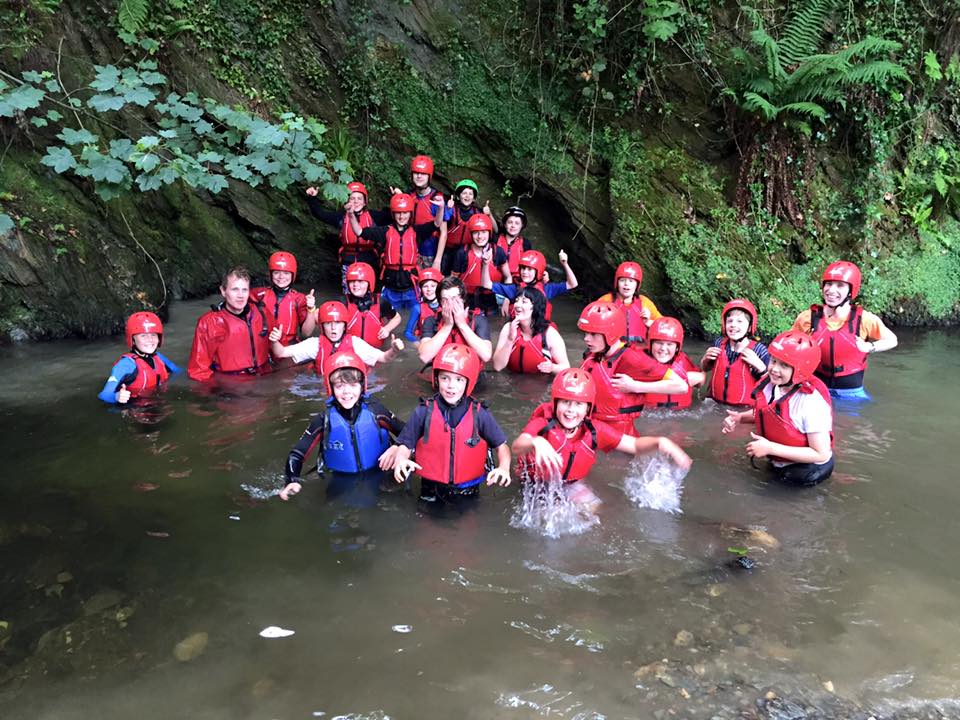 Later on in the afternoon, as one big group everyone did a river walk up the Silverburn river, which lasted a good hour. Tea was a barbecue, which went down very well. We decided to give the camp fire another go, but as soon as it was lit the rain came in again, so we set up a movie in the on site building which most Scouts watched, a few braved the elements and stayed around the camp fire. Most Scouts were ready for bed by 10pm and after a quick supper round the fire (the rain had just about stopped) they headed off to their tents.
On Sunday, sausage sandwiches went down well for breakfast. Inspection was followed by a rope traverse across the river. Some Scouts thought it would be quite easy, but it was actually pretty difficult and times ranged from just over thirty seconds to two minutes to make it across the river and back again.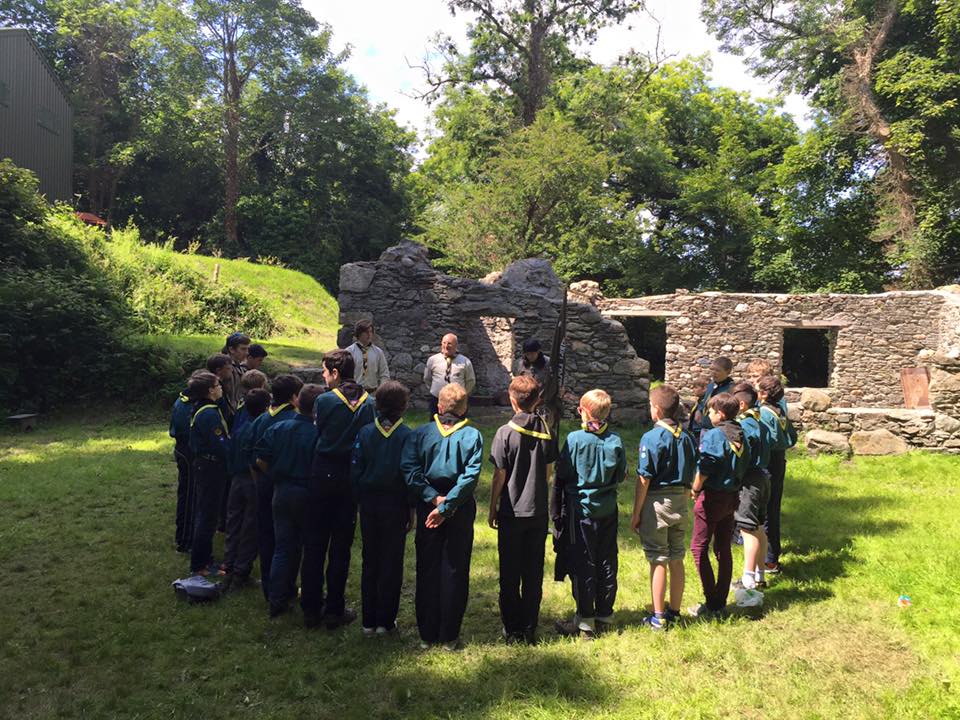 Everyone then got their bikes out and cycled into Castletown for an hour at the Swimming Pool. Back at MNC lunch was served and then the Scouts took their tents down, equipment was packed away and the site given a litter sweep and tidy. As always at the end of a camp we had a debrief where the Scouts could say what they liked and didn't like and any other comments they wish to make about the camp. We then gathered in together to formally dismiss the camp, during which one of our ex scouts was invested into Explorer Scouts.
Thanks go to those Leaders who gave up parts of their weekends to run some of the activities for us.