Over the weekend 21st – 23rd October 2016, 12 cubs from the Manannan Pack embarked on our annual camp to Ardwhallan Outdoor Pursuits Centre in East Baldwin. On the first night all Cubs were very excitable and in a vain effort to tire them before bed the first activity of the camp was a hike up to St. Luke's church to play some manhunt games.
After an hour of running around in the dark everyone seemed suitably tired so we headed back to the Ardwhallan site, where Mark had prepared a fire and hot chocolate in the viking-style longhouse to warm everyone up.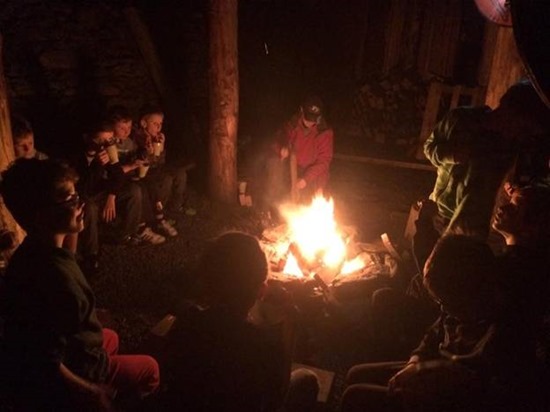 The next morning Cubs were woken up at 7:30am for breakfast, as they had a busy day ahead of them and we needed to start early. For the first part of the day Cubs were split into two groups and took part in either backwoods cooking (cooking bread twists & chocolate bananas on an open fire) or orienteering, before swapping activities later on.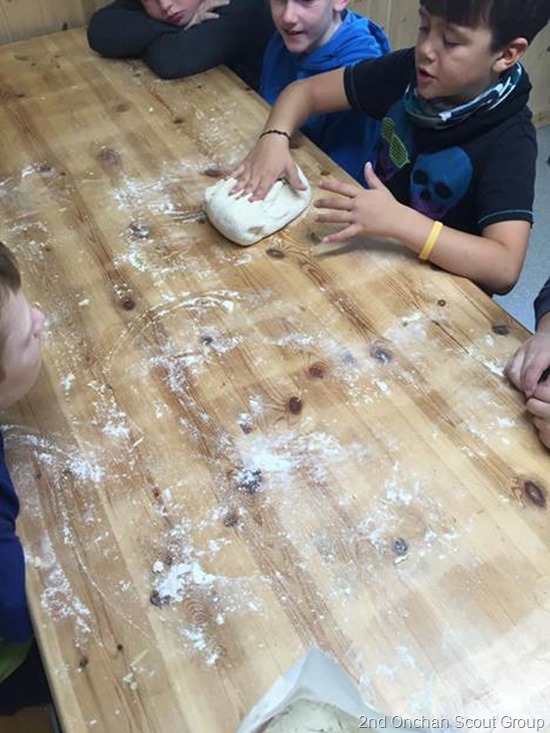 After stopping for a gourmet lunch of pasty and spaghetti hoops Cubs stayed in their groups for the first of the afternoon's activities, which were a blindfold trail/team games and the low ropes course. Everyone competed fiercely in both activities to gain all-important points which would be added to their total score for the weekend.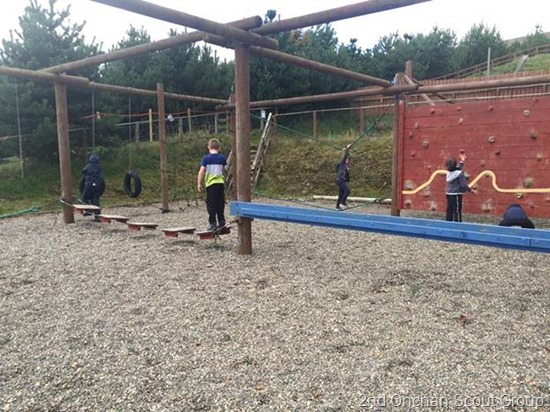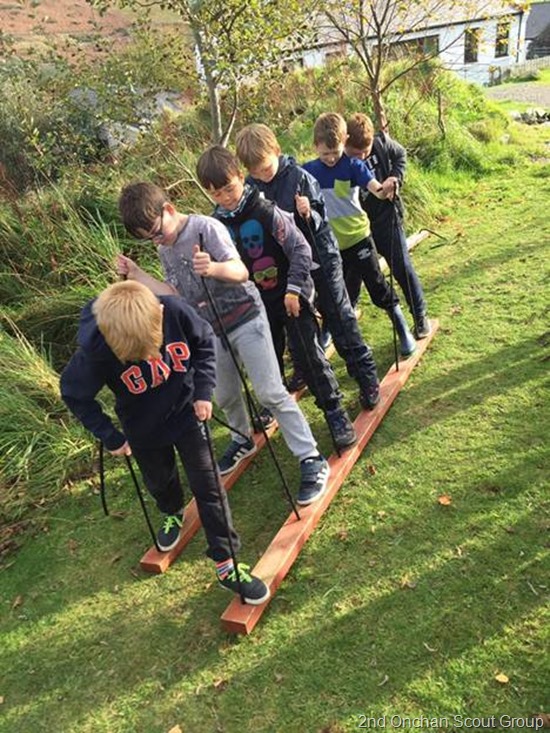 Cubs then had a brief juice & biscuits break before taking part in a treasure hunt, where they competed for individual glory rather than team points. Cubs were tasked with finding as many lollipop sticks they could that had been hidden around the site half an hour earlier. During this activity we had a quick visit from Top Gear star Matt Le Blanc, but unfortunately he couldn't stay for long – and none of the Cubs recognised him anyway, making the leaders feel old.
After the results of the treasure hunt had been counted it was time for the assault course, a test of balance, skill and the ability to crawl through thick mud. After a practice run, then a timed run which counted towards their points, the Cubs lined up for a third go with a nice surprise at the end…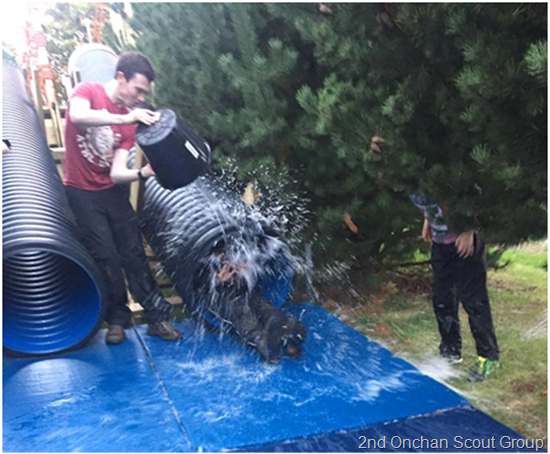 It was then time for dinner (which hardly saw the plate) before a few more outdoor games, during which there was a spectacular meteor shower for anyone who wasn't chasing around trying to grab glow sticks. There was then just enough time for hot chocolate and a couple of movies, after which some Cubs were so tired they had to be carried upstairs to bed because they'd already fallen asleep (which doesn't happen very often!!).
The next morning saw a delicious breakfast of bacon baps & toast before heading to Nobles Park in the minibus for a run around, and a swimming session at the NSC to substitute for all the showers that were missed over the weekend.
There was then only time to head back to Ardwhallan to pack away & tidy up before a quick lunch of pizza and hotdogs. After this Cubs were taken home… apart from some with far too much energy who then went to compete in football matches straight after the camp.