MOVING ON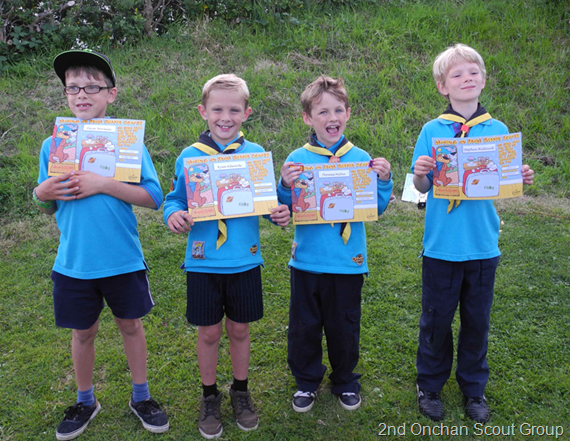 Thursday Beavers have reached the end of yet another term – which means it is time to say goodbye to some of our older Beavers who have reached the age of 8 and are ready to move on to Cubs. Ryan E, Oscar N, Stephen H and Thomas M all received their Moving On Certificate and Badges, and are all going to Manannan Cubs. We have really enjoyed having the boys in Beavers and can't believe it is time for them to go to Cubs already! They have all been well behaved and enthusiastic and we will really miss them, but wish them all the very best at Cubs.
CHIEF SCOUT'S BRONZE AWARD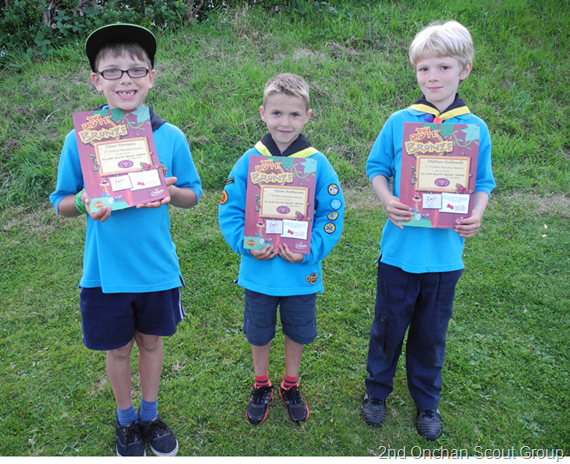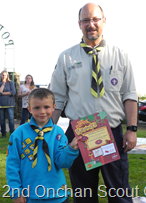 Last week four of our Beavers gained their Chief Scout's Bronze Award – Oscar N, Stephen H, Oscar W and Matthew H. This prestigious Award can only be achieved by Beavers who have completed all six of their Beaver Scout Challenge Awards (Promise, Friendship, Fitness, Creative, Global and Outdoor). It can take up to two years to complete these challenges and the boys have worked really hard to make this happen, completing activities at home when necessary. So our massive congratulations go to Oscar N and Stephen H, and also to our younger Beavers – Oscar W and Matthew H who are still only 6 years old!
SHIP SHORE CHAMPION 2014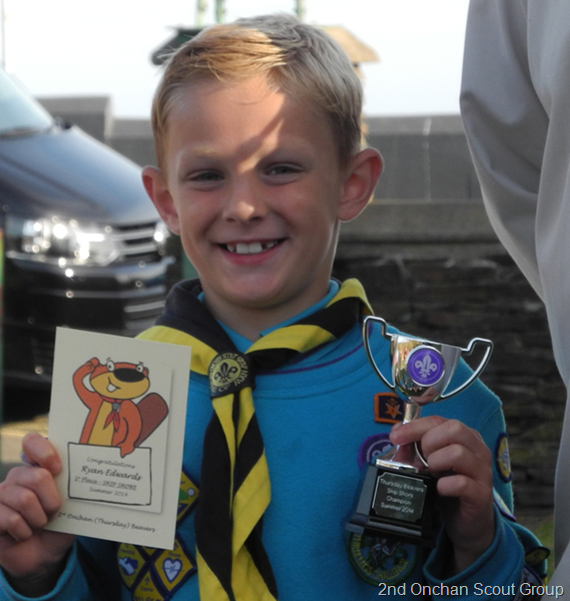 Thursday Beavers have continued their Ship Shore Competition for another term. This term the scores were as close as ever. In third place were Matthew H, Oscar W and Ben B. In second place was Thomas M and our new Ship Shore Champion Summer 2014 was Ryan E! All finalists received a certificate of congratulations and Ryan received a small trophy. Well done Ryan!
SUNFLOWER CHAMPION 2014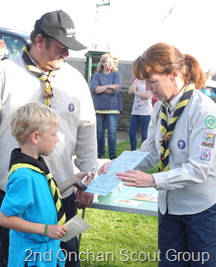 This year the Island Beavers have been challenged to a Sunflower Competition. Each Beaver was asked to grow a Sunflower, then have their photo taken next to it to earn a certificate. There was also a trophy awarded to the Beaver in each Colony whose Sunflower was the tallest. Thursday Beavers planted their Sunflower seeds at the end of March and took their seeds home with a set of instructions about how to look after them while they grew. We received 9 photographs and measurements at the end of the Competition on 10 July. The winner of the Trophy was Jack W whose Sunflower grew to a magnificent height of 210cm. Well done Jack! In second place was Harry J with 175cm and joint third were Joseph K and Oscar N with 125cm. Well done everyone – some fantastic results and lovely looking Sunflowers.
CHIPS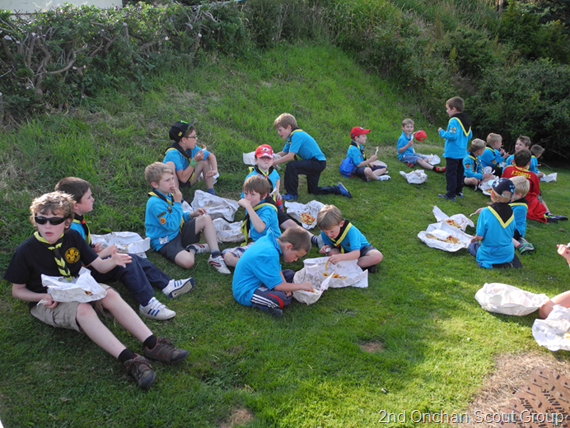 As it was our last meeting before the Summer Holidays, Thursday Beavers walked from the Scout Hall to Port Jack Glen, where they enjoyed some chips! It has been another fantastic and busy year of Scouting for Thursday Beavers. We have awarded lots of activity and challenge badges which the Beavers have to work very hard for, as well as a good number of Chief Scout's Bronze Awards. Our thanks go to everyone who has helped and supported us through the year. Hope you all have a fantastic summer –Jackie, Lee, Chris & Steve.