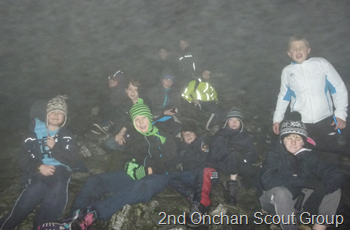 Fourteen Scouts and three Leaders from the Phoenix Troop held a weekend camp at Eary Cushlin Outdoor Pursuits Centre over the the 11. – 13. November 2011.
After settling in, we hiked to the summit of Cronk Ny Arrey Laa, there was a lot of mist so we didn't get much of a view.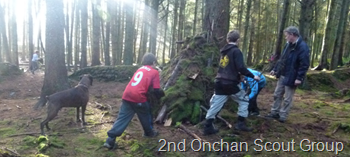 On Saturday morning after breakfast and room inspection, we had a short period of map and compass work before heading off to Watertrough Cottage for a couple of hours Bivouac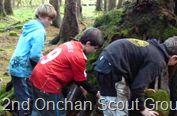 building. At Watertrough we were visited by the Island Commissioner Peter Young and North West Regional Commissioner Chris Harris, who was over on the Island for the day. After lunch we travelled up to Ramsey for a game of Ten Pin Bowling before joining with some Island Scout Leaders who were on a training course. Our Scouts took part in a session about taking Scouting Forward to 2018 and three of the Scouts reported back with their findings. After tea back at Eary Cushlin, we had wide games outside, before settling down to a movie.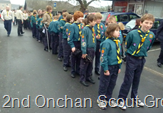 On Sunday we were all up bright an early and after breakfast and room inspection and with everyone in full uniform, we travelled back to Onchan to join the rest of our Scouts and Cubs for the Remembrance Sunday Parade. After the Parade the Scouts went swimming for an hour at the NSC. Back at Eary Cushlin it was a bit of a rush to get lunch prepared and the house tidied before the parents arrived to pick the Scouts up at 3pm.
We were pretty lucky with the weather and it stayed dry for us all weekend, where other parts of the Island had heavy rain at times.