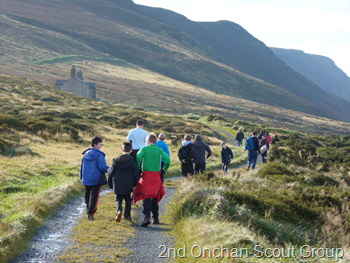 Fifteen Scouts from the Phoenix Troop took part in a weekend camp at Eary Cushlin over the 19. – 21. October 2012. Once the Scouts were settled into the centre, we did our traditional Night Hike to the Summit of Cronk Ny Arry Laa. At the top there was low cloud, so we didn't have much of a view. Back at Eary Cushlin  the Scouts had  a Wide Game before supper and bed.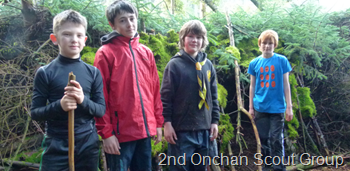 On Saturday morning after breakfast and room inspection it was off to the local plantation to do bivouac building for a couple of hours. Back at the house, the Scouts worked on route planning for the next days hike. After lunch we headed off to Ramsey for swimming and ten pin bowling. In the evening after tea, the Scouts had another wide game before settling down to a movie before bed.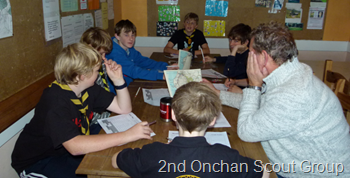 On Sunday the Scouts were woken to the smell of bacon cooking, as bacon sandwiches were being prepared by the Leaders. After breakfast and room inspection again, the Scouts hiked in two separate groups following different routes to Glen Maye, where they were checked in by the Leaders before continuing their circular routes back to Eary Cushlin. After lunch the house was cleared and everyone was ready to head off home at 3pm.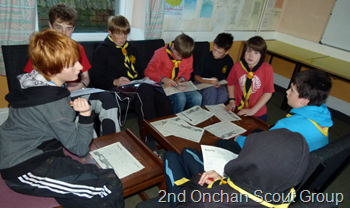 We have heard that the Department of Education wont be renewing the Lease on Eary Cushlin when it runs out in January 2013. The property will go back to Manx National Heritage, whether they will keep Eary Cushlin going for use by youth groups we don't know, it will be a real shame if it isn't.