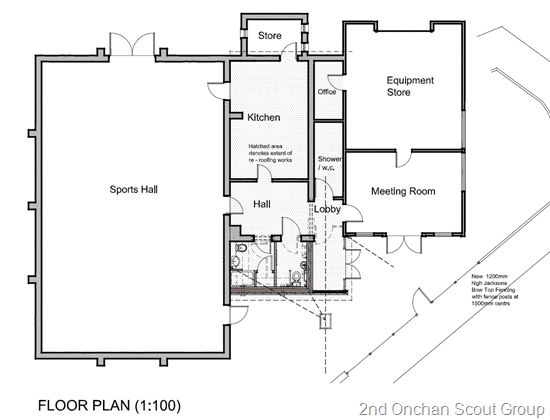 The Group is looking at a carrying out some major works to our Scout Hall in the near future. Subject to Planning and Building Regulation approval, we intend to demolish the existing boy's toilet and build a new toilet block creating two new toilets. One toilet will be fully disabled accessible, whilst the other will also incorporate a shower and a cleaner's store. The entrance to the Scout Hall will be increased in size and the outside area will be improved.
The building currently has various different flat roof levels and we intend to roof over all of these and create just one sloping roof going from the main hall into the old building.
At the moment we have yet to have the job priced, but it wont be cheap, we will be looking lots of fundraising over the next year or so, once we have planning and building control approvals.