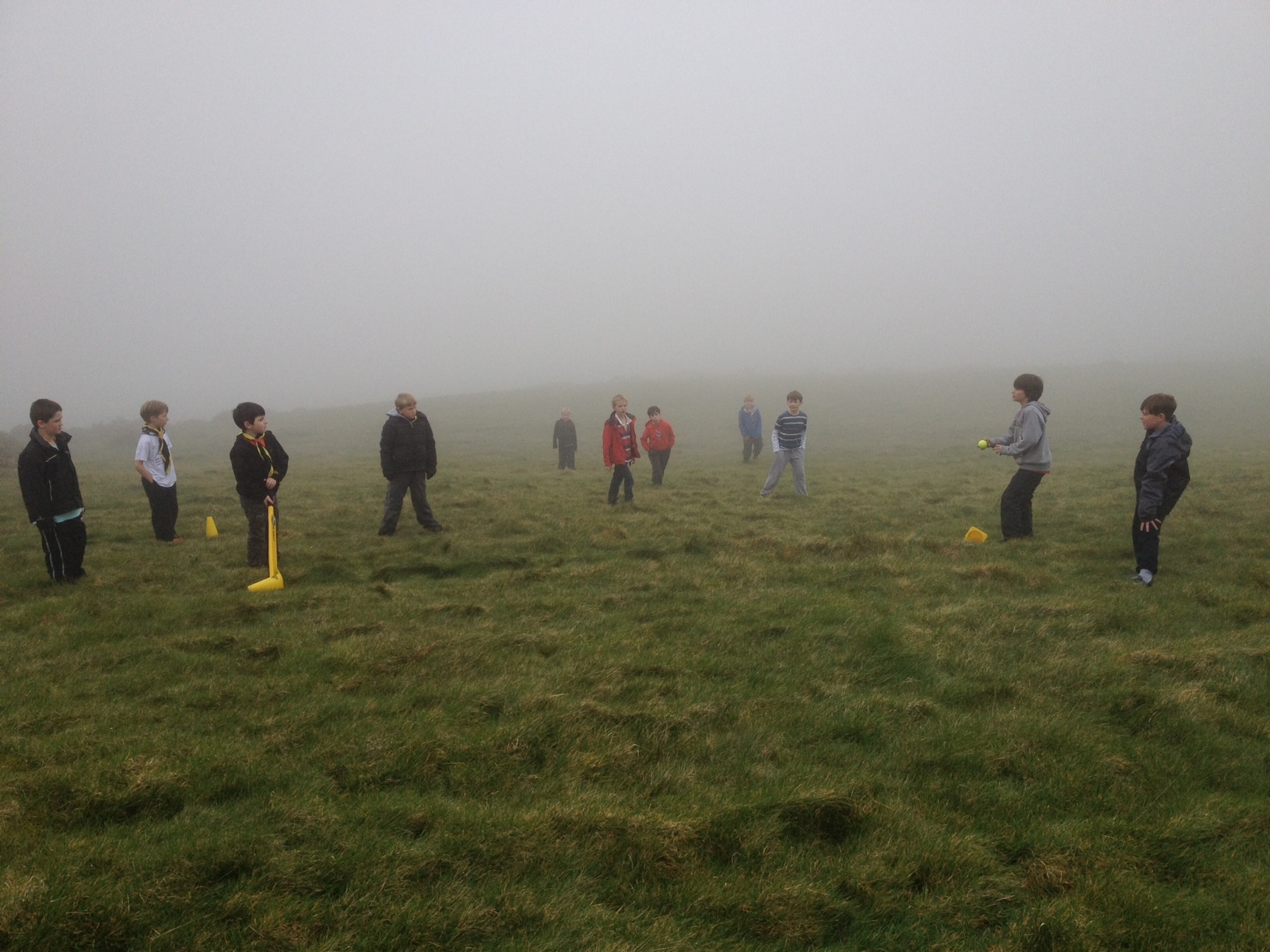 Over the weekend 9th – 11th March 2012, 16 Cubs from the Manannan Cub Pack along with Leaders and Young Leaders and 1 dog attended Eary Cushlin. We all met at Eary Cushlin on Friday night and after a very brief talk, we hiked up Cronk Ny Arrey Laa, unfortunately once we reached the summit it was very misty and we couldn't see much. We stopped for a drink before walking back down to Eary Cushlin. Once we arrived back at Eary Cushlin, we had supper and played a few games in the lounge before settling for the night.
Saturday morning was a very early start for all Cubs & Leaders, after breakfast the Cubs were given free time before we headed to Ramsey to play bowling, all Cubs enjoyed the bowling alley with some very good scores from the Cubs and Leaders. We had lunch in Mooragh Park, and played in the park. We then headed to Ballakermeen High School swimming pool where we did some kayak training, played water polo, held swimming races and used some of the equipment at the pool. We were at the pool for over 2 hours which surely would tire the Cubs out (not really). After everyone was showered, we headed back to Eary Cushlin for dinner. Dinner went down very well and all the Cubs appeared to enjoy it. As it was a lovely evening we spent the next hour playing Wide Games, where Cubs had to find Leaders and finished with a traditional game of Kick the Bottle. It was time for Supper and a movie, a few of the Cubs fell asleep during the movie and after it had finished all Cubs went to bed.
The traditional lie in on a Sunday morning was again forgotten about and all Cubs were up and awake by 7am, much to the leaders delight. Inspection was held before breakfast and all the rooms appeared to be tidy and clean, after we had breakfast, we did some Bivouac Building in the nearby plantation followed by a treasure hunt around the grounds of Eary Cushlin. After lunch we packed all the gear away and played Danish Longball before heading home. A very good camp and all those who went had a fantastic time, see you next year Eary Cushlin.