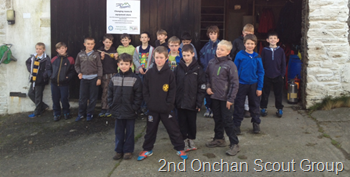 Over the weekend 16. – 18. November 2012, the Manannan Cubs along with the Leaders invaded Ardwhallan for a weekend of adventure and awesomeness.  On Friday night we all met at Ardwhallan and after a brief talk, telling the Cubs what groups and rooms that they would be in and unpacking our bags it was time for the first activity.  We all walked up to St Luke's Church where we did a graveyard quiz and the Cubs had to answer the six questions correctly.  Only one group managed to answer five questions.  As it was getting late, we headed back to Ardwhallan, where we played a couple of Man Hunt games, we finished the evening with hot chocolate and roasting marshmallows around the open fire in the Viking Longhouse.  Shortly after this it was time for the Cubs to go to bed, it did take longer than usual for the Cubs to fall asleep with the last couple of Cubs finally getting to sleep around 4am.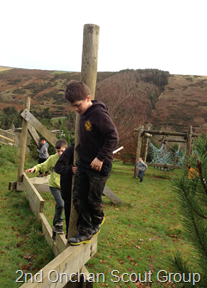 Around 7.30am it was still quiet, most of the Cubs were still asleep as were a couple of the Leaders, it didn't take too long before everyone was up and having breakfast. After Inspection we split into three Groups, and did some Archery, Low Ropes & Challenge Bases.  It was then time for lunch which went down very well by all the Cubs and Leaders, after lunch we split into two  groups and did some orienteering and backwoods cooking, followed by some races on the assault course and there were some pretty impressive times for some of the Cubs.  We then decided to stay in for the rest of the night, the Cubs watched the Simpsons while we cooked some dinner, after dinner the Cubs watched a couple of movies before heading to bed.  All Cubs were asleep by 11pm (yay) followed by Leaders going to bed soon after.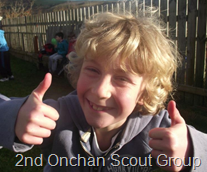 Sunday Morning and the Sun was already out, the Cubs woke up to the smell of bacon baps, and Akela giving the Cubs a wakeup call too.  The bacon baps went down very well and everyone really enjoyed them.  We decided to go for a nice gentle walk and as it was a lovely day, we decided to go up Snaefell, it didn't take long at all, only took about 40 Minutes to get the top, we took a couple of photos before we headed back down again.  Once back at Ardwhallan we had hot chocolate and marshmallows, once everyone had their energy back, the Cubs worked in there groups and navigated their way around the Assault Course backwoods & they all did very well and showed good teamwork.  It was then time for lunch, & to pack all the kit and gear away, it was a record for our Cub Camp as we only have 2 bits of lost property left over.    The Ardwhallan Camp was another great success, due to the brilliant weather we had (it didn't rain) and the fact all the Cubs were well behaved.  A massive thanks to all the Leaders who helped over the weekend, I couldn't off done it without you: Rob, Mark, Charlotte and Richard.
Andrew CSL