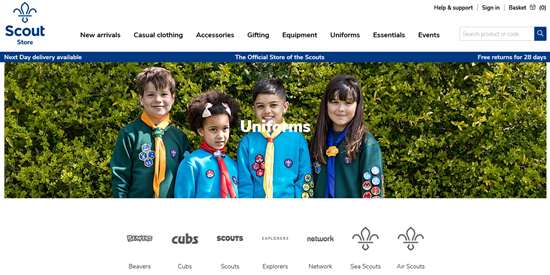 The Scout Shop located in Onchan, will be closing at the end of the month. Unfortunately it has become uneconomical to keep it open, as it costs more to run than what it brings in.
This means those wanting to purchase uniform items will need to buy them online here. Please note this only applies to jumpers, shirts and trousers, the 2nd Onchan Scarf is provided by the Group, as are all badges.
If you wish to see what is uniform for each Section and where badges go on uniform, we have all this information on our website and it can be found here.