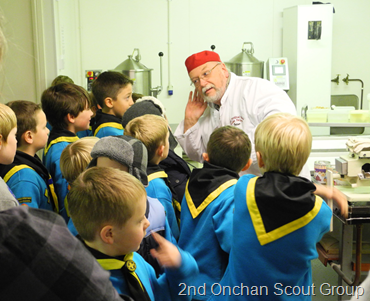 Tuesday & Thursday Beavers recently visited The Original Manx Fudge Factory in Ballasalla. The visit started with a demonstration of fudge making – the Cream & Butter Fudge – which involved combining different ingredients such as sugar, cream, butter, glucose and condensed milk. The Beavers were then invited to sample some of the different types of fudge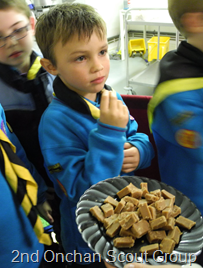 produced in the factory – the parents and Leaders seemed to really enjoy this part too! Favourites included the Belgian Dark Chocolate, Lemon Meringue Pie and the Manx Butter and Cream. We also tried some Manx Mint Cake which was particularly nice.
Once the tasting session had finished the Beavers were able 'go' shopping and they brought some boxes of fudge, bars of Mint Cake and some Chocolate bars. The Beavers then headed home – perhaps a little giddy on sugar!