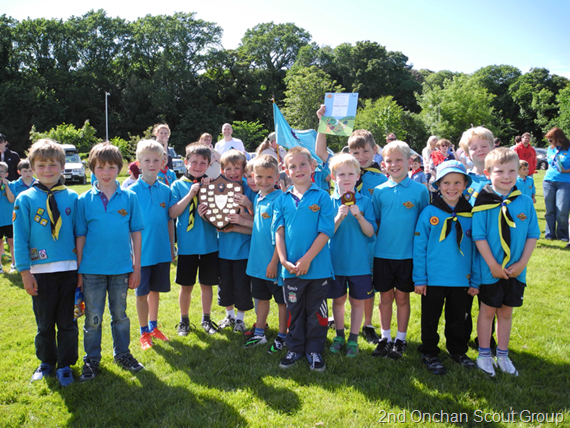 On Sunday 14. July 2014, Thursday and Tuesday Beavers took part in the Island Beaver Sports Day at Gymn's FC. Conditions were good and the sun shone. Seven Beaver Colonies took part in the Sports Day, and events included running races, egg and spoon races, sack races, skipping races, ball and cup races and space hopper races. There were also two relay events, the running relay and the infamous water relay.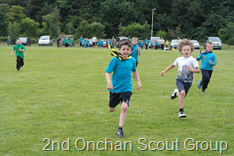 Thursday Beavers were the current Champions and holders of the Sports Day Trophy. We had a good turnout of fourteen boys, only five of whom had competed last year. We also undertook the usual two weeks of training prior to the event! Last year we won in considerable style with over 100 points between first and second places. This year the competition was much tighter and it was difficult to split Tuesday and Thursday Beavers throughout the competition.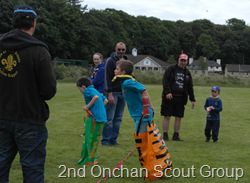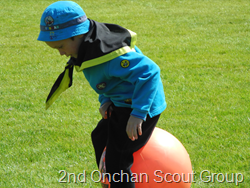 We are delighted that Thursday managed to pip Tuesday Beavers and win the Trophy for yet another year. There was less than 10 points in it!
Congratulations and well done to all those who took part. You tried hard and you had fun – and best of all you won! So very well done to Harry, Ryan, Alex, Oscar N, Fergus, Jacob, Sam, Samuel, Stephen, Thomas, Juan, Joseph, Jack & Oscar W!