April 15, 2013 in Beavers
CHIEF SCOUT'S BRONZE AWARD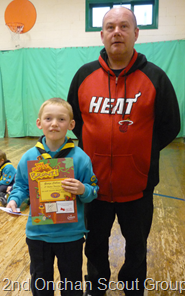 Last week George C. from Thursday Beavers gained his Chief Scout's Bronze Award. This prestigious Award can only be achieved by Beavers who have completed all six of their Beaver Scout Challenge Awards (Promise, Friendship, Fitness, Creative, Global and Outdoor). It can take up to two years to complete these challenges and George has worked hard to make this happen, completing activities at home when necessary. So massive congratulations go to George.
MEA VISIT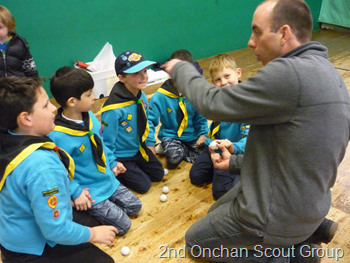 L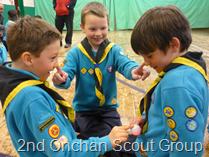 ast week we had a visit from the Manx Electricity Authority. The Beavers were very interested and excited to see how electrical circuits could be connected and broken using themselves in the process! Some of the Beavers even managed to make a circuit by touching noses! Ian from the MEA also explained to the Beavers about the sub-stations on the Island and showed them the different types of electrical cables they used.
ST GEORGE & THE DRAGON REHEARSALS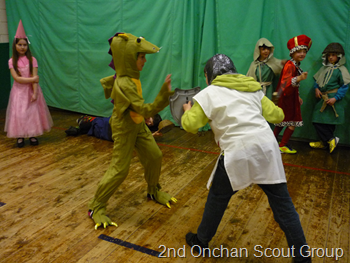 Rehearsals have been going well for our St George and the Dragon re-enactment. All the actors took part in a recent dress rehearsal and we are looking good for the final performance at the St George's Day Parade and Service on Sunday 21 April 2013, starting at 2.15pm at the Onchan Community Centre.
There will be an on-site rehearsal on Saturday 20 April at 2.00pm in Onchan Park for all actors and narrators. Please meet near the hut at the top of the Pitch and Putt Course. Thank you to all those involved for your continued support and involvement.