DOUGLAS HEAD – 1 OCTOBER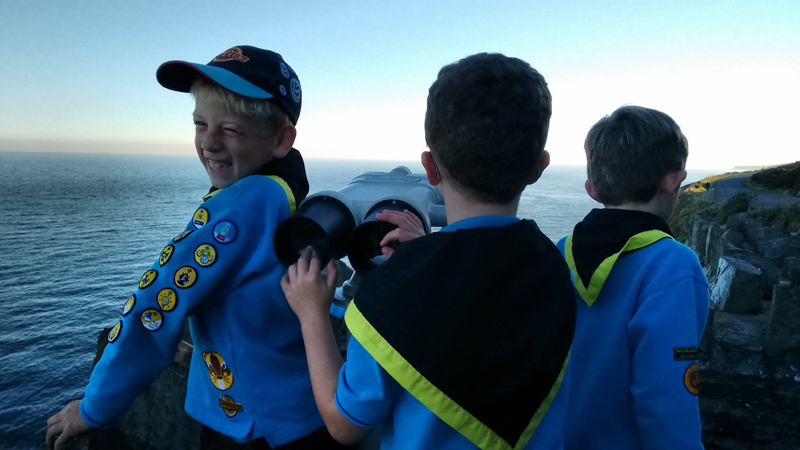 Thursday Beavers picked a beautiful evening for their visit to Douglas Head. The Beavers split into two groups and spent time at the viewing point looking over Douglas Bay and also walked round to the Manx Wildlife Trust Marine Coastal Viewing Site, just by the entrance to Marine Drive. They found out some interesting facts – that Choughs like ants and the Minke Whale likes fish!
This visit will go towards the new My Skills Challenge and My Outdoors Challenge Badges.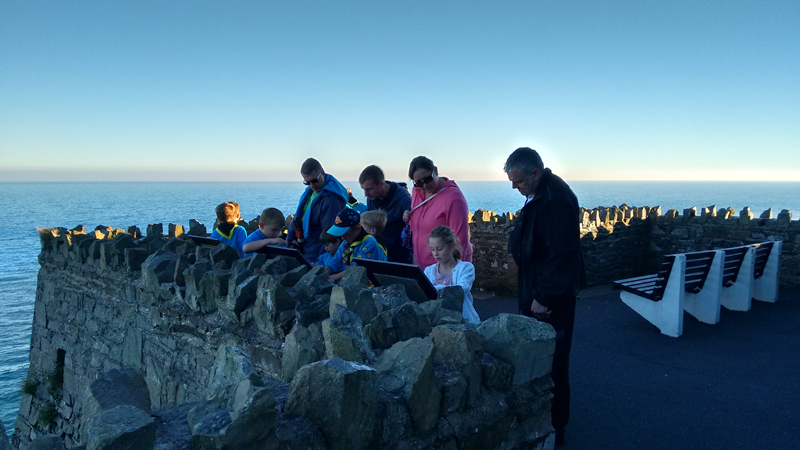 AWARDS & INVESTITURES – 8 OCTOBER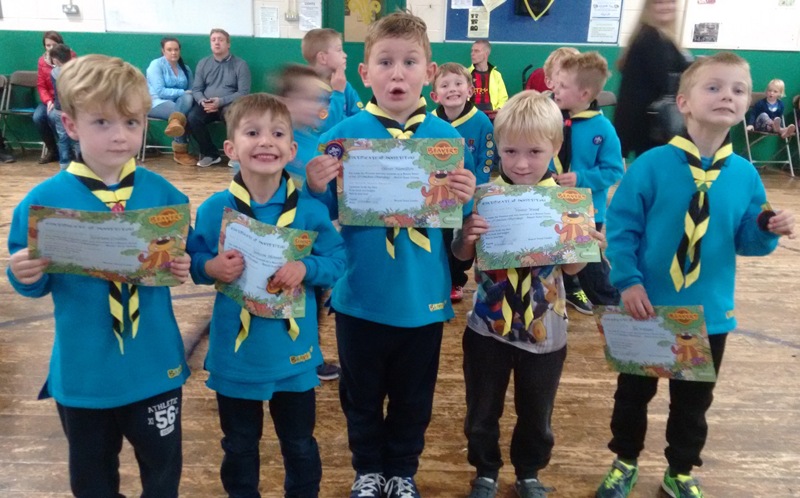 Thursday Beavers met back in the Scout Hall for an evening of games and Awards! We invested our five new boys who started with the Colony in September – Vinnie, Oliver, Samson, Joe and Lowian. I am delighted they have all decided to stay, and on Thursday they made their Promise and were presented with their scarfs, badges and certificates and officially became a 2nd Onchan Thursday Beaver! Congratulations and well done to you all.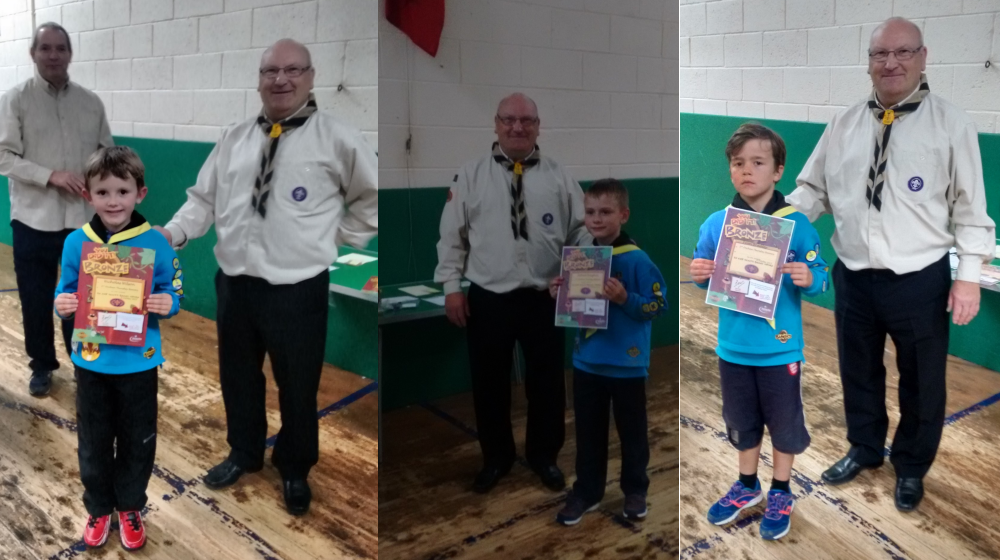 It was a night of Awards as we were also very proud to present four Chief Scout's Bronze Awards. This prestigious Award can only be achieved by Beavers who have completed all six of their Beaver Scout Challenge Awards (Promise, Friendship, Fitness, Creative, Global and Outdoor). It can take up to two years to complete these challenges and the boys have worked hard to make this happen, completing activities at home when necessary. These are the final few of the old badge scheme and were presented to Nicholas, Fynn, Ben and Joshua by our Assistant Group Scout Leader – Steve White. So massive congratulations to the boys and many thanks to Steve for presenting the Awards.
HOT ROCKS – 15 and 22 OCTOBER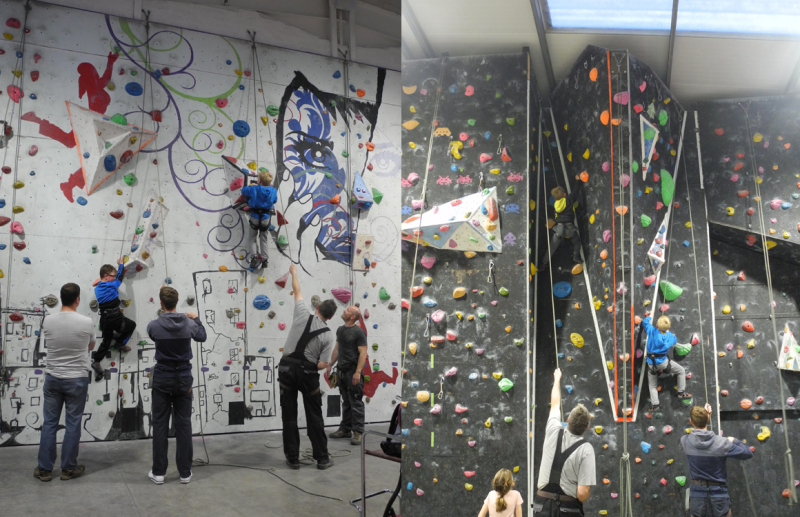 Thursday Beavers split into two groups over two weeks, spending one week in the Hall working on their Collectors, Hobbies and Sports Badges, and the other week at Hot Rocks for an evening of climbing. Hot Rocks proved a great success on both weeks!
After some clear safety instructions the Beavers and our parent helpers got kitted up ready for climbing and belaying. First to give it a try were Rowan, Samuel, Nicholas, Callum and Joseph. All the boys had a great evening, and I was really impressed by their confidence, ability and bravery.
The following week Fynn, Alex, Oliver, Ben, Joe, Sam, Caleb, Patrick and Vinnie also had a great time on the climbing walls. There was some excellent climbing and really good efforts all round. Once again I was impressed by their confidence and ability.
Many thanks to all our parent helpers for your assistance with the belaying and your encouraging words.
HOP TU NAA – 29 OCTOBER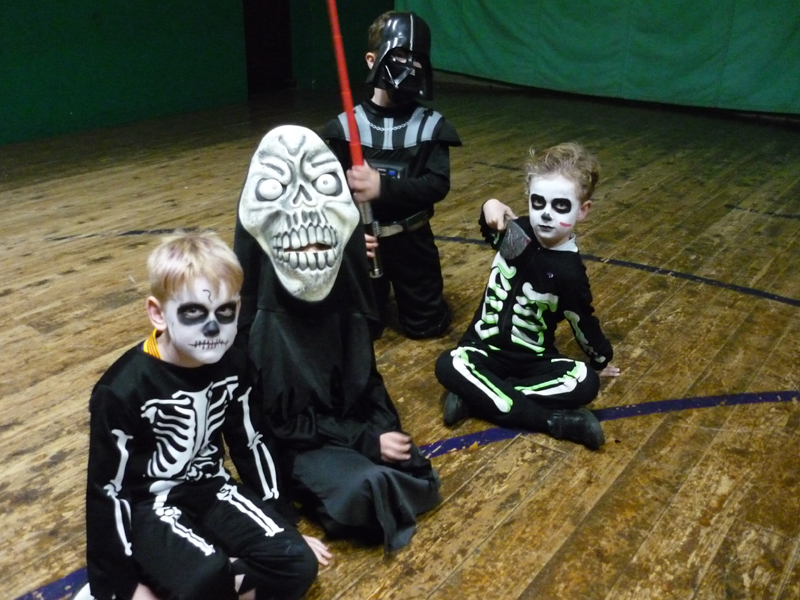 We finished October and another half term with a Hop Tu Naa Fancy Dress Evening. There were some scary guests and festive treats and we also had a special visitor – Vikki Orwin – a local children's author and illustrator, who came along to meet the Beavers and read them her new story – Jetmalew's Island Adventures. The Beavers were enthralled and had lots of questions to ask and some questions to answer.
We finished the evening by presenting a Chief Scout's Bronze Award to Callum – so our congratulations go to Callum, and extended congratulations go to Callum's family who are now the proud owners of a baby boy and future Beaver – Alfie.
Coming up next month we have Remembrance Day Parade and Service on Sunday 8 November and we will be defending our title in the Island Beaver Football Competition on Sunday 29 November from 1pm to 5pm at the Tommy Clucas Hall in Peel!