The National Trust have launched a campaign to get kids out doing activities and have set a challenge of doing 50 things before they reach 12. How many from this list have you done? Members of 2nd Onchan should have done quite a few.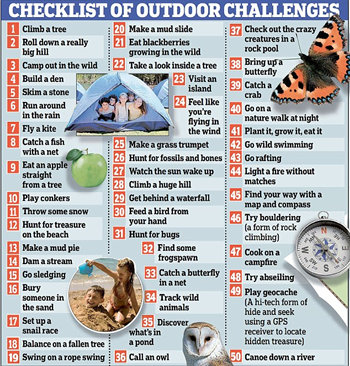 Click on the image for a larger version
More info on the challenge can be found here.