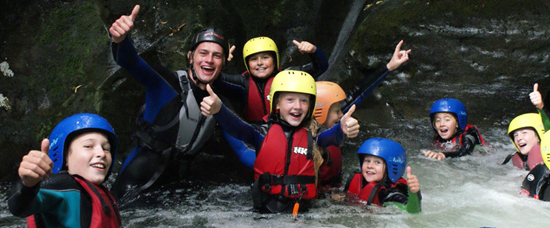 For our 2019 Group Camp, we are taking over the Venture Centre, the camp is will be held over the 20. – 22. September and is open to all 2nd Onchan Beavers, Cubs, Scouts and Onchan Explorers.
The Venture Centre will be running an action packed weekend of activities, tailored to all age ranges, they will also be taking care of the catering for us, which will leave our Leaders free to makes sure our youth members get to the right activity on time.
This is the first time we have run a Group Camp at the Venture Centre, it is more expensive than our usual weekend camps, but we do feel that everyone will get great value for money.
Beaver Scouts can choose whether they come for just for the Saturday or stay all weekend, for all other Sections it will be a full on weekend. Beavers and Cubs will be sleeping in indoor accommodation whilst Scouts and Explorers will be camping in the field next to the Venture Centre.
The cost of the camp, which is fully inclusive of accommodation, all activities and meals is £75.00 (£22.00 for Beavers who are only attending on the Saturday).
Please fill in the Booking Form contained in the letter and send it with the appropriate camp fee, to be received by no later than the 31. July 2019. Please note this closing date is firm as we need to notify the Venture Centre in early August of our final numbers.