Over the weekend 24th – 26th May, Manannan Cubs held a Cub Camp in Ramsey.  We all met on Friday Night at Ramsey Grammar School and walked up to Albert Tower, it was a lovely sunny Friday evening.  It did not take long to get to the top and once we reached the top of the hill, we stopped for a juice break.  After 10 minutes or so we started to walk down into Ramsey, along the way we stopped and played a couple of Man Hunt games.  We arrived back at the Scout Hall around 9.30pm and then decided to watch a film.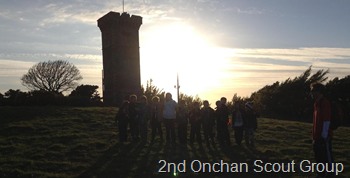 Saturday Morning all the Cubs were up nice & early, after Breakfast, we went and played in the park before having a game of Danish Longball.  The main activities for the day were at the Venture Centre which consisted of abseiling, air rifle, archery and the assault course.  All the Cubs had a fantastic time.  Once we got back into Ramsey we had a swim / paddle in the sea (it was very cold) and then played Danish Long Ball before having a BBQ Dinner, followed by Football and more Danish Long Ball.  We then walked back to the Scout Hall where we watched a film before going to bed.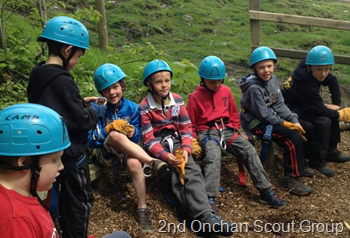 Sunday Morning and the sun was out again, we were kayaking and canoeing this morning, all the Cubs got wet but that made the activities more enjoyable.  Once everyone had got dried we, had lunch and then played Danish Long Ball for the final time before everyone heading home.  All the Cubs had smiles all round and was a fantastic Cub Camp.