CAKE DECORATING – THURSDAY 23 OCTOBER 2014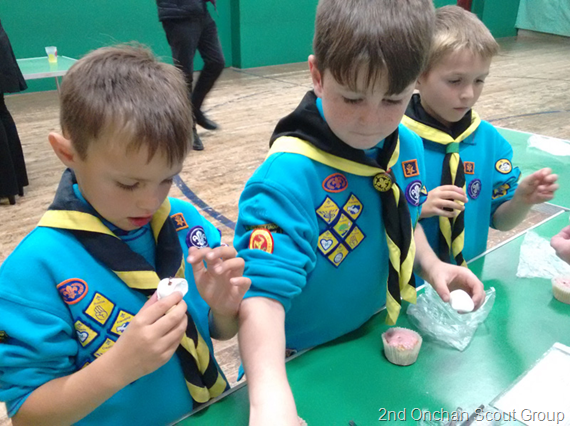 Just before Half Term, Thursday Beavers had a visit from the Cake Lady! Joseph's Granny brought along some cup cakes and shortbread biscuits (made by Joseph) for the Beavers to decorate in spooky Halloween designs. The Beavers had a brilliant time and created some lovely looking cakes and biscuits which they took home to share with their families.
CHIEF SCOUT'S BRONZE AWARD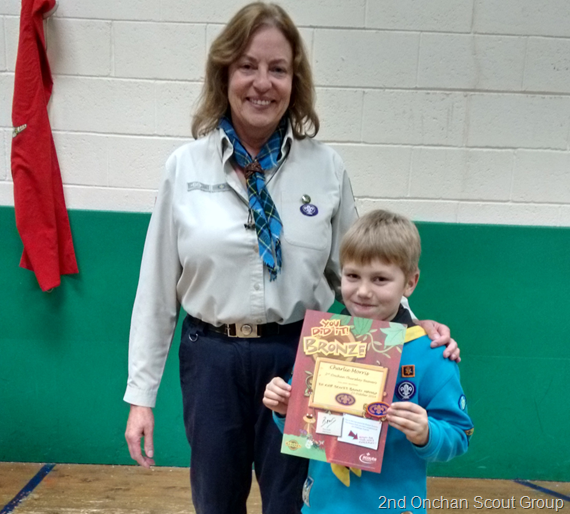 Big Beaver Bev also joined us at our meeting to present one of our Beavers with his Chief Scout's Bronze Award. This is a highly prestigious Award, and can only be achieved by Beavers who have completed all six of their Beaver Scout Challenge Awards (Promise, Friendship, Fitness, Creative, Global and Outdoor). It can take up to two years to complete these challenges and Charlie has worked hard to make this happen, often completing activities at home when necessary. So our massive congratulations go to Charlie M and many thanks to Bev for presenting the Award.