Over the past couple of weeks the Cubs at Snaefell Cub Pack have been working towards their Navigator Activity Badge. They have been doing a number of activities from learning about grid references and map symbols to drawing maps and even planning their own hike.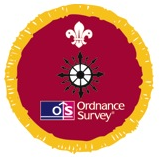 Two weeks ago the Cubs were split into two groups and given a map each and a number of checkpoints. They had to locate the checkpoints on the map and then plan and organise a hike from the Scout Hall via the various points to Port Jack Chippy. One group planned to walk through Groudle Glen and then around King Edward bay, the other group with different points walked up and through Birch & Governors Hill before coming up past the Horse Tram station.
All the Cubs finished at the chippy just in time. Baloo's group won and if only Alex had run then perhaps his and Akela's group might have got there quicker. The Cubs then tucked into a Chippy Tea. All the Cubs who attended the various meetings and completed all the different components will now be awarded their Navigator Activity Badge.