For our 2017 adventure we are planning a week long camp at a site we haven't visited for a number of years, it called Great Tower Activity Centre and is one of the Scout Association's premier camp sites in the UK. The site is located close to the shore of Lake Windermere in the heart of the Lake District and is set in 250 acres of wooded and craggy ground. We have booked the Windermere Chalet, which will provide comfortable indoor accommodation during our stay. The Camp will run from the 29. July to the 5. August 2017.
Activities we are planning on running during the camp will be run over longer sessions so everyone can get more out of them. These will include three hours sailing on Lake Windermere, three hours rock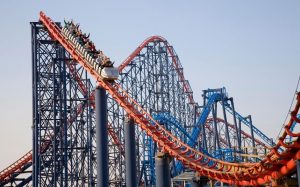 climbing (on real rock). A full days caving expedition and a full days Ghyll Scrambling which will involve getting very wet. We are also looking at a full day at Honister Slate Mine which will include exploring the mine and going on their Extreme Via Ferrata (see video below). We will also spend a day at Blackpool Pleasure Beach and maybe even visit a Safari Park and go swimming.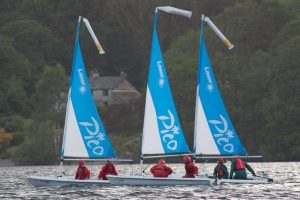 Due to the nature of some of the above activities, all Scouts considering booking a place on the camp must be prepared to take part in all activities, remembering that some will involve confined spaces, heights and water (possibly all three together).
The Camp is open to all 2nd Onchan Scouts, members of Onchan District Explorer Scouts and any Cub Scouts who will have moved up into Scouts by July 2017. There are a maximum of eighteen youth spaces available.
The cost of the Camp is £399.00 per head which will be fully inclusive (except for personal pocket money). This Camp is open to all irrespective of their financial background; please contact your Leader for further information. All those attending the Camp will be provided with a Payment Card so it will be possible to make payments towards the Camp on a weekly or monthly basis.
The Camp will be run following Scout Association Guidelines and all activities will be supervised by suitably qualified persons where required.
To book a place on the 2017 Great Tower Camp, please fill in and return the Booking Form  together with a £50.00 non returnable deposit by no later than the 31. December 2016 to the address shown on the form, do not return to a Section Meeting. As places are limited, they will be given on a first come first served basis.
After the closing date for booking a place on the Camp has passed or once all places have gone, all those taking part will receive a confirmation letter and a payment card. Payments for the Camp can be made as and when you like, with the full amount being due by no later than the 31. May 2017. Further information on payments will be in the confirmation letter.
Only 3 out of 18 places still available.
Places have been booked by:
RR, DC, WC, TM, MK, VC, CC, JB, SG, MO, EQ, ES, QG, AQ, AC.